Introducing deko ocean
45 years of experience goes from land to sea
DEKO Ocean is a new name in the global maritime sector, but we believe that we are much more experienced and skilled than many of our competitors…
Our new GP B15 series of fire classified fully glazed partitions and matching glazed doors will set a new standard in the industry when we launch both the DEKO Ocean brand and our series of fully glazed products at the Marintech exhibition in Shanghai on 1 December 2015.
INTRODUCING
PROBABLY THE WORLD'S LIGHTEST GLAZED PARTITIONS AND DOORS ARE COMING TO SHIPS
Narrow profiles, less weight, Scandinavian design, and fire resistance are keywords for DEKO Ocean glazed partitions and doors for e.g. cruise ships.
DEKO Ocean products meet these demands better than any other on the market does. Our 45 years of experience with light-weight constructions and glazed partition systems has given us a competitive edge ensuring high quality and flexibility at competitive prices.
50% lighter
DEKO Ocean's unique glazed partitions are up to 50% lighter than competing products on the market today.
25% narrower
DEKO's Ocean aluminium frames are up to 25% narrower compared to similar products on the market.
Patented
Our R&D department has put more than 45 year of experience into setting a new benchmark for a patent pending aluminium frame.
Pricing
Competitive pricing, narrower partitions, and lower weight means cost savings, more space for people and less fuel consumption – we believe that is value for money.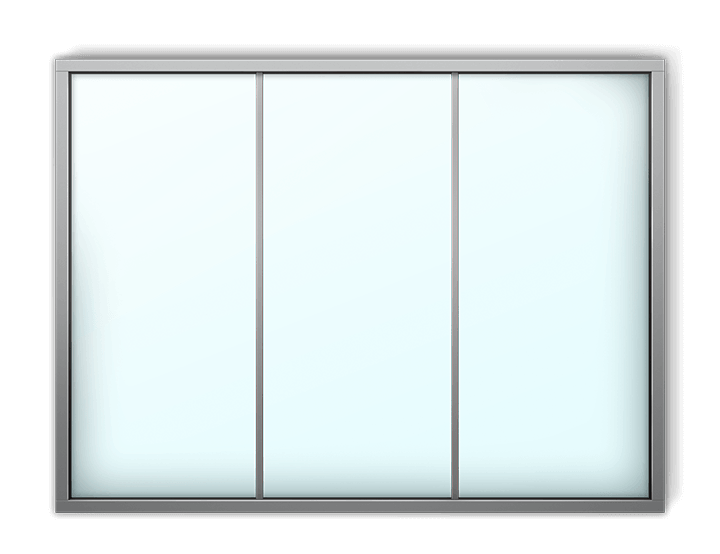 Our products
DEKO Ocean GP Partitions
The fully glazed partition system is Scandinavian design at its best because of the narrow and elegant patent pending aluminium frame.
GP B15 can be installed as whole fully glazed partitions or as individual glazed sections in different areas of the ships.
DEKO Ocean GP B15 is fire tested as a fireproof structure according to the latest FTP 2010 code set by the International Maritime Organisation (IMO) and is Wheel marked according to the Marine Equipment Directive 96/98/EC.
specification overview
GP B15
| Glazing type | Glazing thickness | Glazing weight | Frame weight | Airborne sound insulation |
| --- | --- | --- | --- | --- |
| VM1-14 B15 | 14 mm | 31 kg/m² | <1 kg pr. lbm | 37 dB |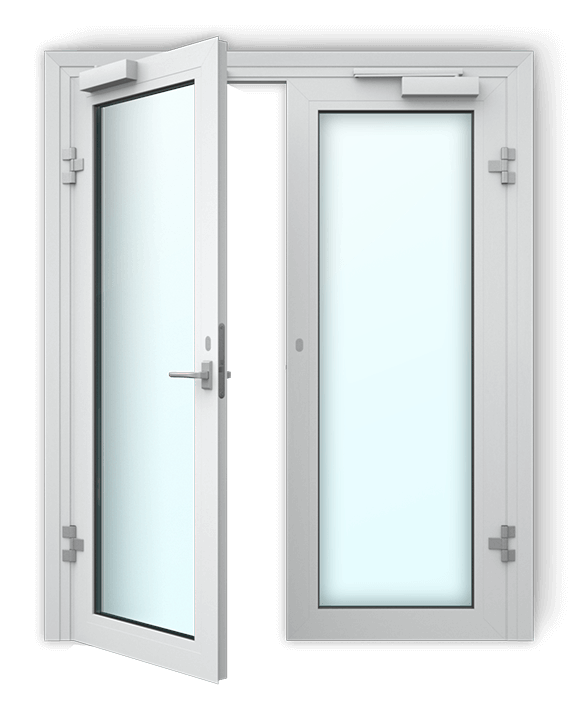 OUR PRODUCTS
DEKO Ocean GD Glazed Doors
The doors have been developed as a complete system where all parts of the doors are designed to match the design of the GP B15 partitions – a minimalistic narrow aluminium frame is all that meets your eye.
DEKO Ocean GD B15 are available as single or double doors and can easily be built into our GP B15 partitions and other types of partitions.
DEKO Ocean GD B15 doors have been fire tested according to the latest FTP 2010 code set by the International Maritime Organisation (IMO).
specification overview
GD B15
| Type | Glazing thickness | Glazing weight | Frame weight |
| --- | --- | --- | --- |
| Single door | 14 mm | 31 kg/m² | 21,5 kg |
| Double door | 14 mm | 31 kg/m² | 20,5+20 kg |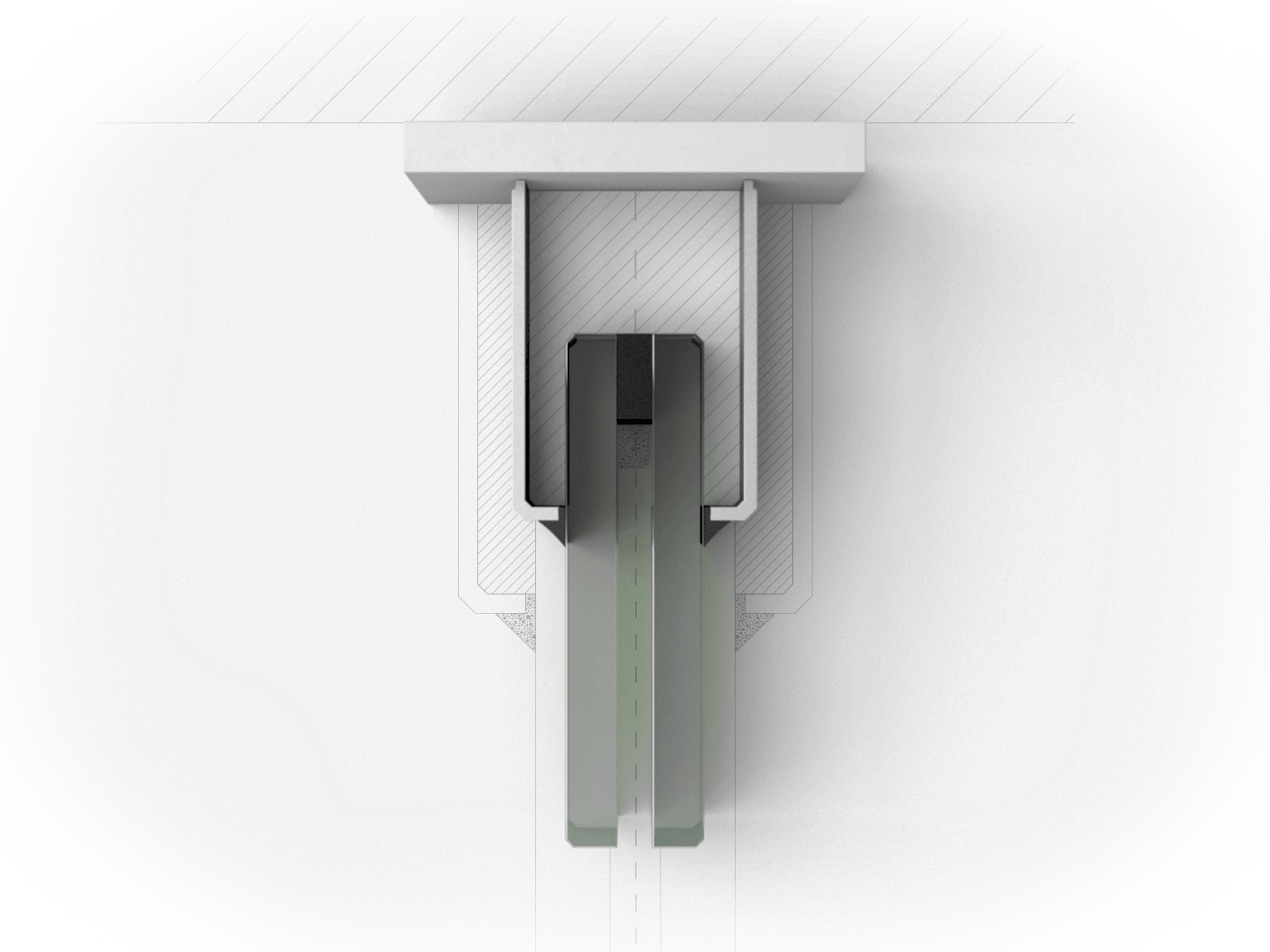 OUR PARTITIONS & DOORS
Produced with attention to detail
We believe that in-depth market knowledge, customer-driven product development, and detailed attention to quality through the entire process from product design to final production are key factors to success!
By paying attention to the detail in every aspect of our core business as producer of non-load-bearing demountable partitions and doors we believe we are able to supply the world's probably most innovative fire classified fully glazed partition systems and glazed doors on the market today.
DEKO OCEAN
A PART OF DEKO PARTITIONS LTD
We are a new name in the global maritime sector, but we believe that we are much more experienced than many of our competitors…
More than 45 years of ongoing product development has made DEKO partitions ltd a leading producer and worldwide supplier of land-based demountable systems as well as glazed partitioning solutions and matching door systems. In addition, DEKO is by far the largest interior fit out contractor on our domestic markets.
DEKO is a financially well-consolidated AAA-rated company by D&B and an established, well-known and internationally recognized brand with sales in more than 50 countries worldwide.
DEKO is headquartered in Denmark and has factories and sales offices in Denmark, United Kingdom, UAE, Malaysia and China.
CONTACT
WANT TO GET IN TOUCH?
Ilian Nachev
Head of DEKO Ocean
Sales Manager
+45 21 66 97 85
in@dekoocean.com
Karsten Thiim
Export manager
DEKO OCEAN
+45 21 20 77 57
kt@dekoocean.com
Milen Nachev
Technical Advisor
DEKO OCEAN
+45 53 70 53 74
min@dekoocean.com
Botond I. Csösz
Product Design Manager
DEKO OCEAN
+45 43 55 77 19
bic@dekoocean.com
press release
read our press release from the launch of deko ocean
DEKO is the largest manufacturer of glazed partitions in Scandinavia – on land. DEKO Ocean will now capture the maritime world with fire classified systems that are up to 50% lighter than the glazed partitions and doors installed in ships at present. DEKO Ocean's very competitive programme had its world premiere at the Marintec exhibition in China in December 2015.
DEKO OCEAN – deko partitions ltd
Maarkaervej 11, DK- 2630 Taastrup, Denmark, Tel: +45 43 55 77 11, info@dekoocean.com